We are Thera-Business
Thera-Business has been involved in the development of evidence-based reports and regulatory documents for over 20 years. We are experts in developing Clinical Evaluation Reports for medical devices.
Years of Experience
Our team members have years of experience in performing systematic literature reviews and appraising clinical studies for suitability and data contribution. We have the ability to critically appraise and analyze clinical studies, and we are experts in interpreting and summarizing the results of those studies.
Why Choose Us?
We are driven and know that our work is of utmost importance to patient care! Our consultants are detail-oriented team players with the ability to work to tight deadlines. We are committed to understanding your needs and providing solutions that contribute to your success.
Dr. Isabella Steffensen, President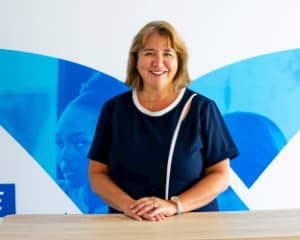 Dr. Steffensen is a biomedical scientist with a B.Sc. Honours Biology (cum laude) and Ph.D. in Cellular Biology from the University of Ottawa. She completed a postdoctoral fellowship with a leading neurologist at the Ottawa Health Research Institute where she performed research on stroke and spinal cord injury. Over the past 20 years, Dr. Steffensen has assisted pharmaceutical and medical device companies with technical, regulatory, marketing, and business development issues. She has extensive experience preparing clinical evaluation reports and other regulatory documents, as well as other evidence based-reports such as practice guidelines and systematic reviews. She is an expert at Clinical Evaluation Report remediation and helping medical device companies fulfill current regulatory requirements in the European Union. She has completed hundreds of projects for developers of therapeutic agents and medical devices, and government health agencies. She has been an External Clinical Reviewer for the Canadian Agency for Drugs and Technologies in Health, and was President of the Canadian Chapter of the American Medical Writer's Association.
Dr. Lynley Pound, Director of Medical Writing and Research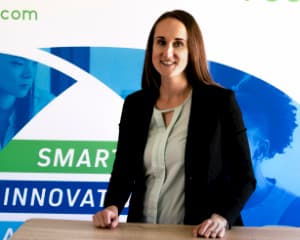 Dr. Pound received her B.Sc. in Nutritional Sciences/Physiology and Metabolism from the University of California at Berkeley and Ph.D. from Vanderbilt University in Molecular Physiology and Biophysics. While working as a scientific editor, Dr. Pound has also been invited to present her work and expertise at many international speaking engagements and has received numerous awards and grants in her field. Additionally, she has been involved in graduate student education at Vanderbilt University and medical student education at the University of Ottawa. She joined Thera-Business with over ten years of biomedical research experience and nineteen publications, one receiving the Distinction in Scholarship in the American Journal of Physiology. She completed postdoctoral fellowships at the Oregon Health and Science University, where she performed research on maternal nutrition and fetal development, and the Ottawa Hospital Research Institute, where she performed research investigating a novel treatment for diabetes.
Dr. Red Thaddeus Miguel, Director of Health Research Methods and Data Analytics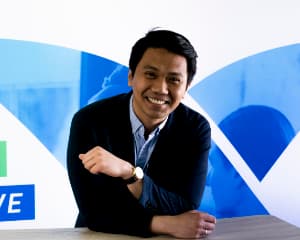 Dr. Miguel is a health policy researcher with focus in health financing. He began his career as a University Researcher for the Health Policy Hub and National Institutes of Health of the University of the Philippines. Here he was the Lead Research Associate as well for a number of studies including the national valuation of EQ-5D-5L, the Philippines baseline study on child restraints, the modelling of the burden and cost for hepatitis B and hepatitis C, and the national evaluation of a health insurance package for catastrophic illnesses. During this time, he was also a Research Fellow for the Asia Pacific Center for Evidence Based Healthcare where he undertook studies on clinical practice guidelines and a Researcher for the Kalusugan ng Mag-Ina, Inc. (Health of Mother and Child). Dr. Miguel has since authored a number of papers in his field and won numerous awards in research. Most recently he received the Award of Excellence in recognition of winning People's Choice Award at the global health conference hosted by the University of Ottawa, Faculty of Medicine.
Prior to joining Thera-Business, Dr. Miguel worked as a consultant for health economics and insurance evaluation studies. His research interests include health insurance and clinical practice guidelines development. He holds a B.Sc. in Health Sciences from the Ateneo de Manila University, and a dual degree of M.D. and M.B.A. from the Ateneo School of Medicine and Public Health and the Ateneo Graduate School of Business. While obtaining his degrees Red was elected National President of the Association of Philippine Medical Colleges – Student Network. Dr. Miguel is a regular contributor for health websites, where he writes about the cost effectiveness of technologies in health.
Ms. Clare Fenwick Warren, Director of Operations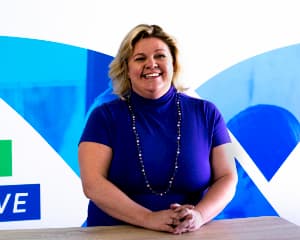 Ms. Clare Fenwick Warren began her career as a Paralegal in 1994 and worked in many different practice areas including business, civil, family and criminal law. Ms. Warren was also the Marketing Co-ordinator for a mid-sized Ottawa area firm for five years and was Office Manager for two. Upon her "retirement" from law, Ms. Warren joined Thera-Business as Director of Operations.
Ms. Warren has enjoyed fifteen years as a volunteer with a local dance studio and nine years managing numerous hockey teams.
Mr. Julien Carlone, Medical Writer/Researcher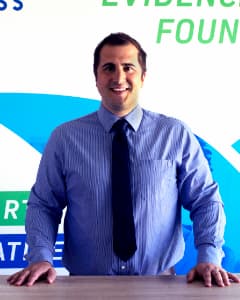 Mr. Carlone graduated with Honours from Queen's University in 2005 with a Bachelor of Science, majoring in Biology. In 2013, he received his Master of Public Health from the University of Liverpool, United Kingdom. As a bilingual professional, Mr. Carlone comes to Thera-Business with over ten years' experience in an international healthcare setting. His extensive epidemiological experience includes study design appraisal, narrative reviews, development of clinical registries, and preparation of manuscripts, epidemiological surveys and data management reports. He is well-versed in healthcare policy analysis, having coordinated the development of policies and procedures for the opening of a women and children's hospital. He supported the establishment of a start-up clinical epidemiology consultancy through study design, data analysis and manuscript development. Mr. Carlone is an Associate Member of the UK Faculty of Public Health.
Dr. Alexandra Iliescu, Medical Writer/Researcher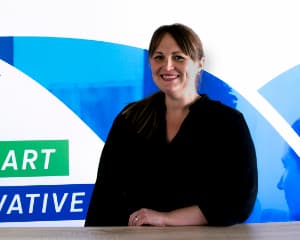 Dr. Iliescu holds a B.Sc. in Biochemistry from Université de Montréal and a Ph.D. in Biochemistry from McGill University. Prior to joining Thera-Business, Dr. Iliescu worked as a biomedical consultant editing, critically reviewing, and assessing biomedical manuscripts. She also worked as a medical writer developing educational material for the pharmaceutical and life sciences industries. Following her Ph.D., Dr. Iliescu was a recipient of the prestigious Canadian Institutes of Health Research (CIHR) science policy award and a fellow at the Public Health Agency of Canada (PHAC). Her research interests included human and molecular genetics and her doctoral work focusing on Neural Tube Defects has been presented at numerous conferences and published in several peer-reviewed scientific journals. Since 2012, Dr. Iliescu has also shared her passion for science with youth by volunteering with Let's Talk Science, an award winning, national, non-profit organization.
Dr. Cheryl Zimmer, Medical Writer/Researcher
Dr. Cheryl Zimmer graduated with an honours Bachelor of Science Degree and Doctor of Optometry from the University of Waterloo. She began practicing in 1997 as an associate in a satellite practice in Kanata, Ontario and purchased the practice in 2000. That year she won the award for Best New Business of the Year from the Kanata Chamber of Commerce.
In 2012, Dr. Zimmer was a finalist for Service Professional Business of the Year from the Kanata Chamber of Commerce. That year she sold her practice to pursue medical writing and research in the ophthalmic field. She was the Director of Professional Affairs at the Canadian Association of Optometrists in 2013, where she conducted evidence-based ophthalmic research using the information acquired to write policies, position statements and procedures. She also edited the Canadian Journal of Optometry, as well as conducted third party media interviews.
From 2014 until 2017, she was the Clinical Affairs and Research Manager at Annidis Corporation, a Kanata-based company that produced a multi-spectral imaging (MSI) retinal camera. There she researched utilization and implication of MSI, choroidal imaging and image processing for management of ocular, systemic and neurological diseases and authored multiple peer-reviewed papers, articles and case studies. Most recently Dr. Zimmer has been a freelance medical writer for Ophthalmology Management, 4ECPs, Focus Eye Centre and the Royal College of Physicians and Surgeons of Canada. Cheryl is an avid golfer, cyclist and cake decorator.
Mr. Sheldon Yu, Research Analyst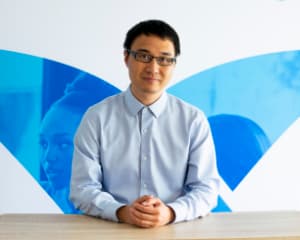 Mr. Yu received his M.Sc. in Statistics from Carleton University after completing his BSc in Statistics and Economics. Mr. Yu is an expert in theoretical and applied statistics, with extensive experience in mixed modelling, survival analyses, data mining, and using software (R, SAS, Python, Matlab) to analyze large datasets. During his graduate studies he worked as a research assistant studying the associations between long term exposure to air pollution and the incidence of dementia and cognitive impairment. Previous experience includes working as a data analyst with the University of Ottawa Heart Institute, where he analyzed diagnostic scanning methodologies, as well as working as a data analyst with Health Canada, where he used statistical analyses to perform risk assessments of chemical substances. In addition to his academic credentials, he is an SAS Certified Base and Advanced Programmer, and has completed the actuarial exam for probability.
Mr. Ibragim El-Sakhli, Junior Medical Writer/Researcher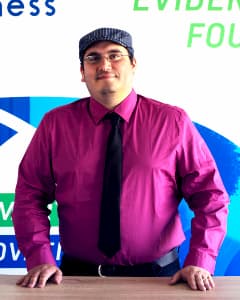 Mr. El-Sakhli is a molecular biologist with interests in model organisms and pharmacology. He has received his B.MSc from University of Western Ontario with majors in pharmacology and medical sciences as well as a minor in microbiology and immunology, and his M.Sc. from University of Ottawa with focus in physiology and molecular biology. During his undergraduate studies, Mr. El-Sakhli worked as a junior research associate at an imaging lab in Biotron, University of Western Ontario. There he gained extensive knowledge of microscopy as well as virology, by studying infected plants. His extensive molecular biology experience encompasses protocol designs, RT-PCR, flow cytometry and fluorescence-activated cell sorting (FACS), and his Master's thesis proposes a novel method of FACS sorting of fish ionocytes that he designed and tested. During his Master's, Mr. El-Sakhli worked as a teaching assistant for a variety of biology-related courses, ranging from botany to genetics. During that time, he gained experience on the topics, as well as in writing and grading assignments and reports. Mr. El-Sakhli is now starting a new chapter in his life where he will utilise his knowledge in the field of medical consulting.
Mr. Joseph Salvatore, Junior Medical Writer/Researcher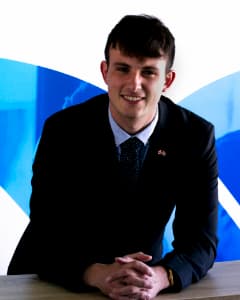 Mr. Salvatore received his B.Eng in Biomedical Engineering from Stony Brook University as a University Scholar and an M.A.Sc. in Biomedical Engineering from Carleton University. During his studies, he specialized in biomechanics and biomaterials. His research interests focused around orthopaedic implants, culminating in the development of silver-based antimicrobial coatings for cobalt-chromium alloys for his master's thesis. These were produced via plasma-spraying and a novel method of pressureless sintering, with one demonstrating over 99% antibacterial efficacy. His work was funded in part by an NSERC Engage Grant. Mr. Salvatore was able to observe the application of biomedicine through a surgical shadowing program at Hackensack Meridian Health Ocean Medical Center in Brick, New Jersey. Mr. Salvatore is also an avid promoter of blood and organ donation programs in the United States and Canada.
Mr. Milad Nabizada, Medical Writer/Researcher Intern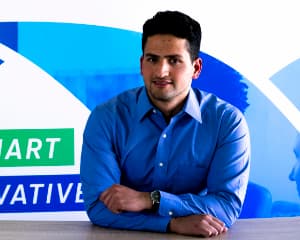 Mr. Nabizada graduated in 2018 with an Honours Bachelor's in Biomedical Science from the University of Ottawa. During his studies, he completed an option in neuroscience. As a Dean's Honour List graduate, Mr. Nabizada is passionate about scientific research and healthcare. Some of his areas of interest include behaviour, cognition, regenerative neuroscience, connectomics, and brain imaging. As, a young bilingual professional, Mr. Nabizada is eager to work with the Thera-Business team.